---
Close
Close
CRB issues first threat report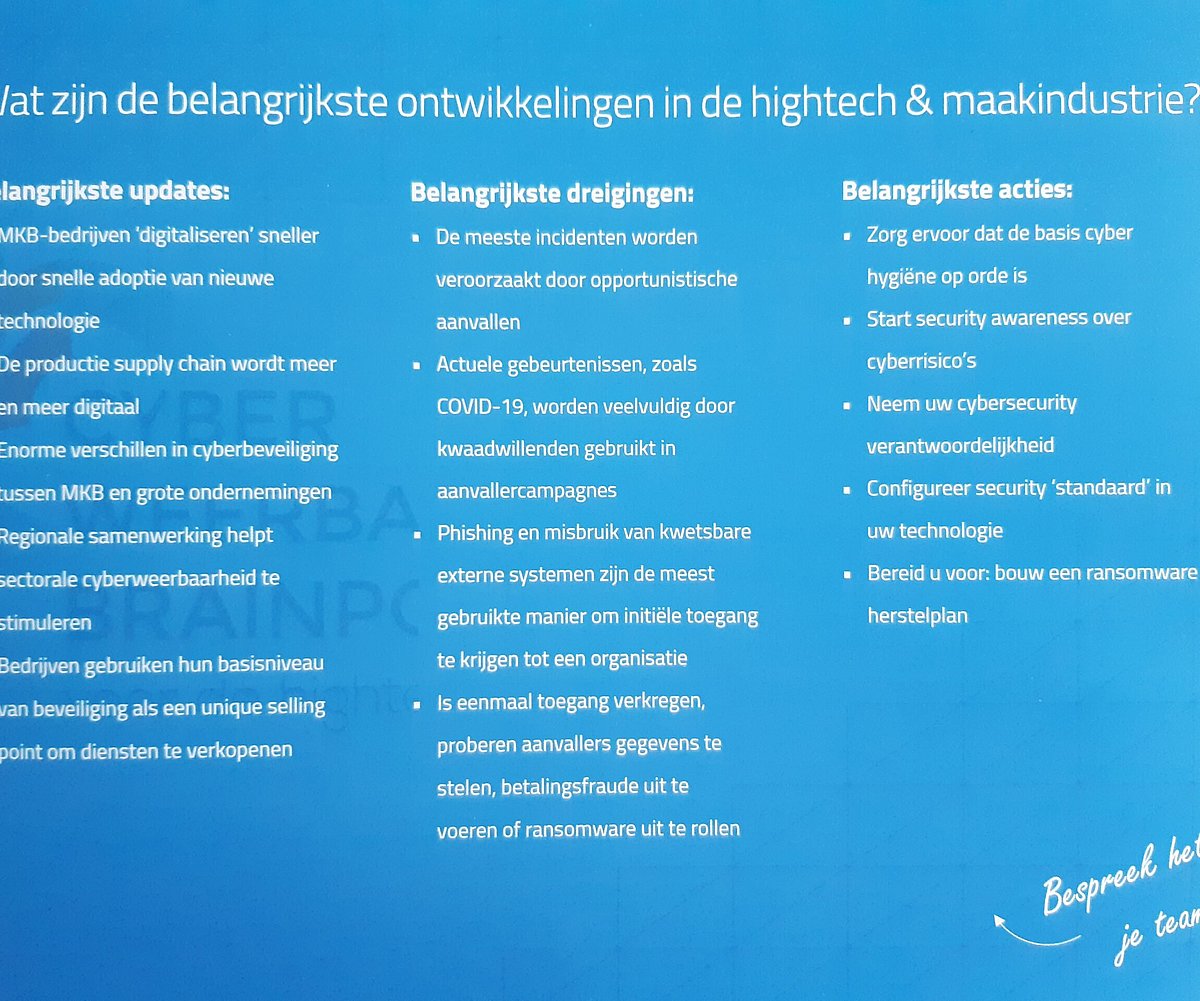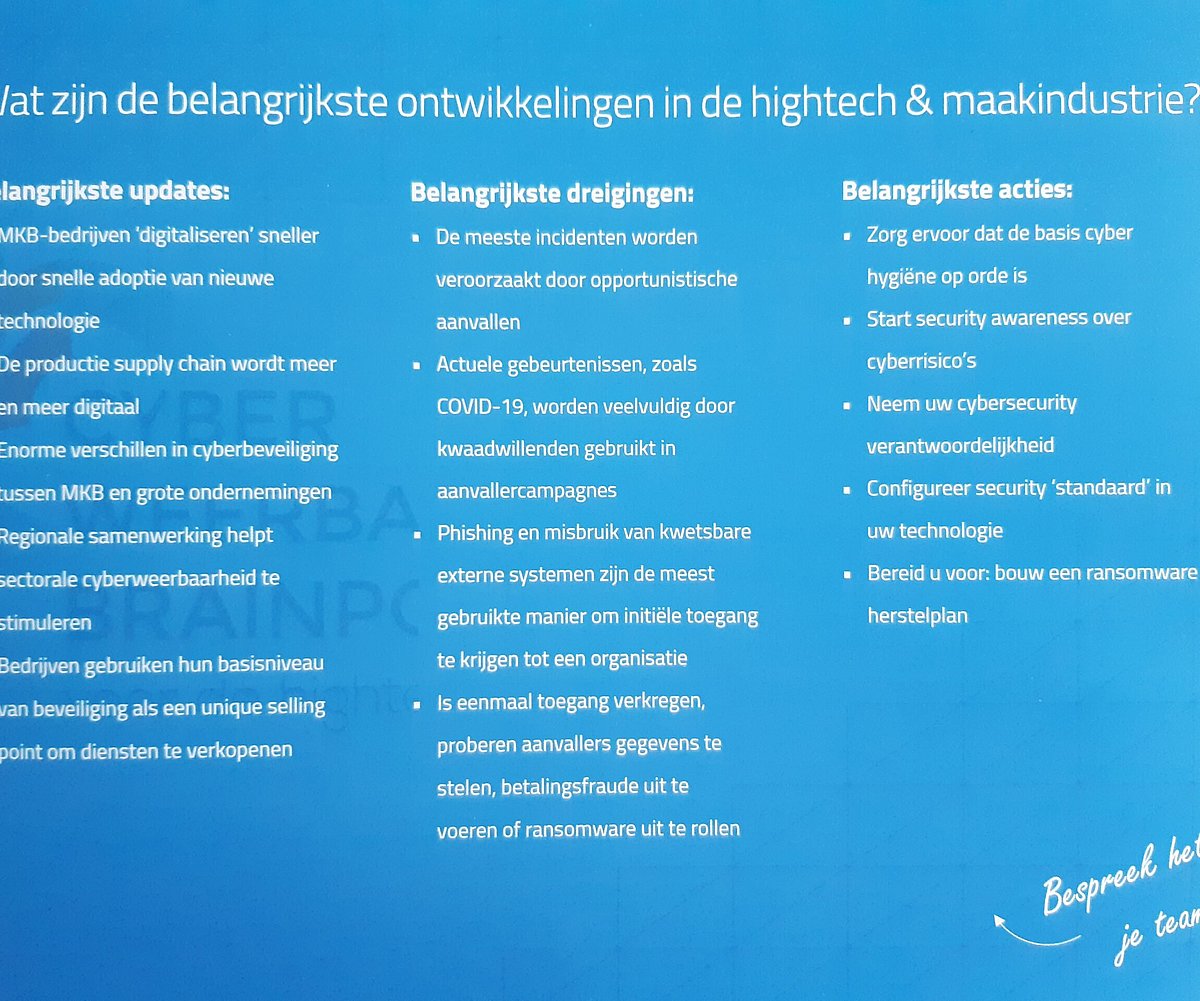 Just over a year after the launch of the Cyber Resilience Centre Brainport, the foundation has managed to issue a threat landscape for the high-tech and manufacturing industry. It is the first time that such a threat report has been available for this sector.
The report, commissioned by the CWB to its partner FalconForce, was under construction for six months. In addition to bureau investigations and interviews, parties such as the Digital Trust Center and the police have cooperated to create as complete the landscape as possible.
With the cyber threat landscape, the CWB expects to provide plenty of conversation about cyber security of entrepreneurs. In small and medium-sized enterprises in particular, this still leaves much to be desired. According to the report, the main limiting factors are priority, budget and resources. For example, there is a lack of the fact that a safe and resilient company is a strong selling point.
Would you like to receive a copy of the Cyber Threat Landscape? Go to the contact page on this website, fill in your details and request the printed matter.